Tesla's newest software update for its cars, 2022.20, has already been revealed to include a feature scanning for potholes and automatically adjusting ride height for rough sections on vehicles with adaptive suspension, but it turns out that this update is packing even more goodies.
One such neat addition is a chime announcing you when the traffic light you're at turned green. This has the potential to reduce road rage at traffic lights a lot, so we're all for it.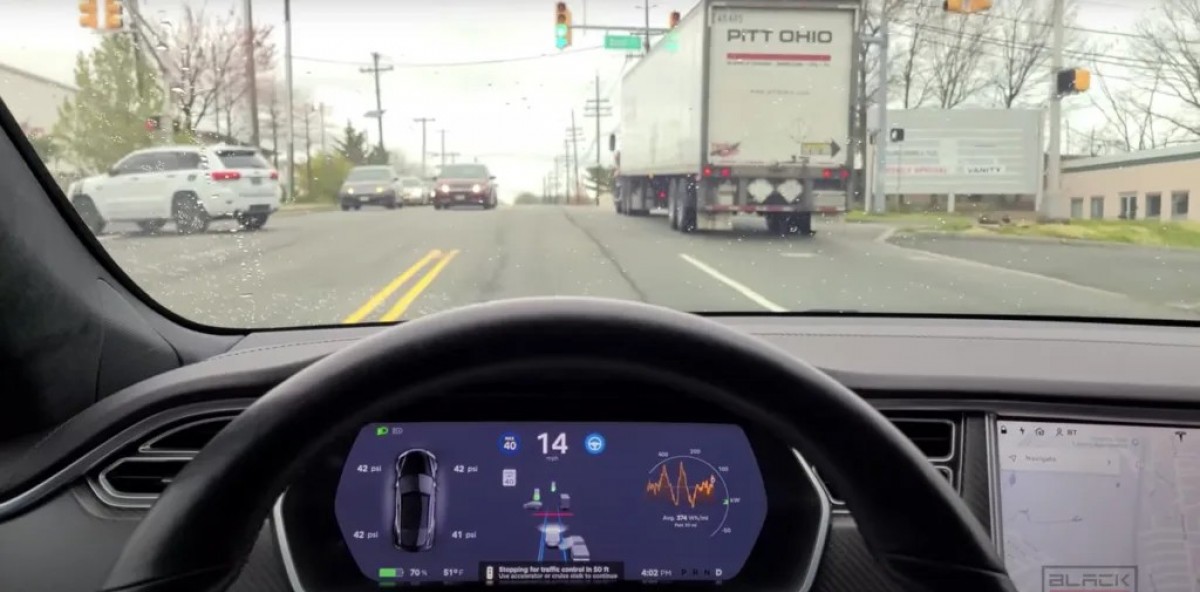 Previously, the feature was only available for those with Full Self Driving (FSD) Beta, but now it's expanded to all the cars with Autopilot, when "Traffic Light and Stop Sign Control" is activated. The chime seems to only work for Teslas with the hardware 3.0 computer, also known as the self-driving computer, but it doesn't sound like you need to purchase the self-driving package in order to activate it. To enable the chime, go to Controls > Autopilot > Green Traffic Light Chime.
If you're behind another car at a traffic light, the chime will play once the car in front of you advances, unless the Traffic-Aware Cruise Control or Autosteer is active.