Peugeot has just announced the 2023 version of its e-208, which brings more power and more range. The French automaker's smallest electric hatchback will use the tech from its bigger sibling, the e-308.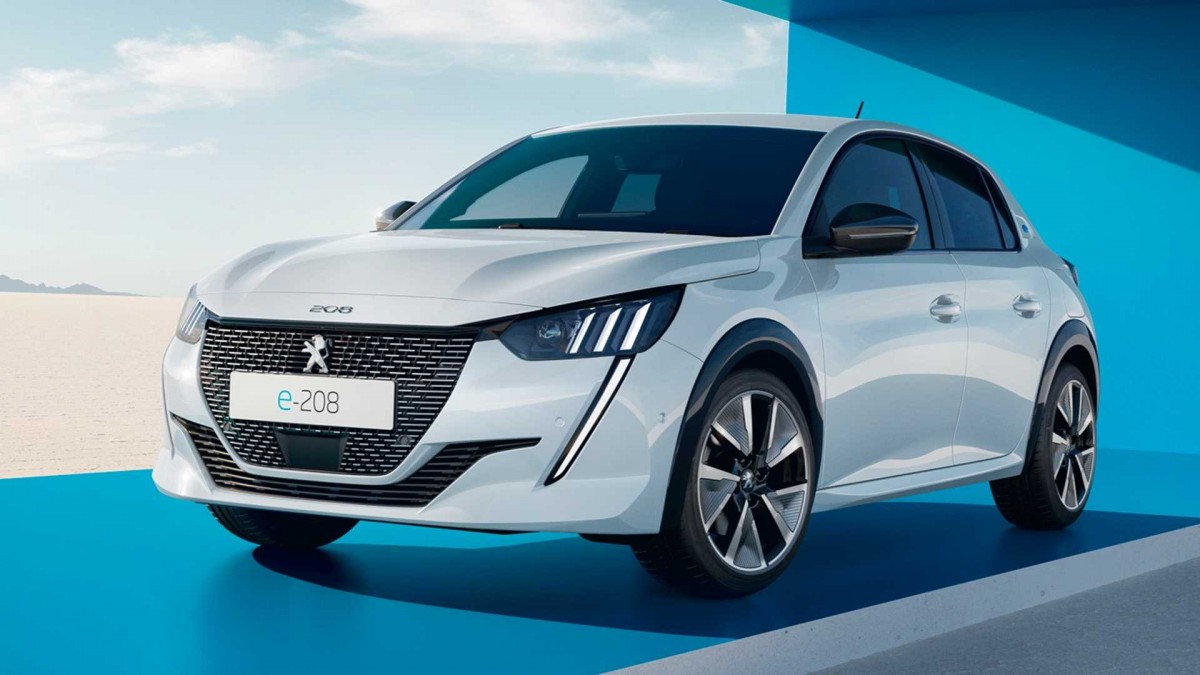 2023 Peugeot e-208 - changes are hidden underneath the same body
The upgrades start with the new electric motor, it will produce 156 HP (115 kW) which is a healthy 20HP increase over the current model. The torque figure will remain the same at 260Nm . Peugeot didn't provide any details on the new model's acceleration, most likely it will be a modest improvement over the already decent 8.1s 0 to 100 km/h sprint on the current model.
The new battery pack is not as revolutionary as the company wants us to believe, it uses the same 400V architecture. It has a slightly larger usable capacity of 48.1 kWh, the predecessor came with a 45kWh usable battery that gave it 340km of WLTP range. The new, larger battery promises to deliver 400km on the same, WLTP cycle. That's a decent improvement from a battery pack that is the same size and weighs the same, the improvements come simply from more efficient battery design and adoption of newer technology.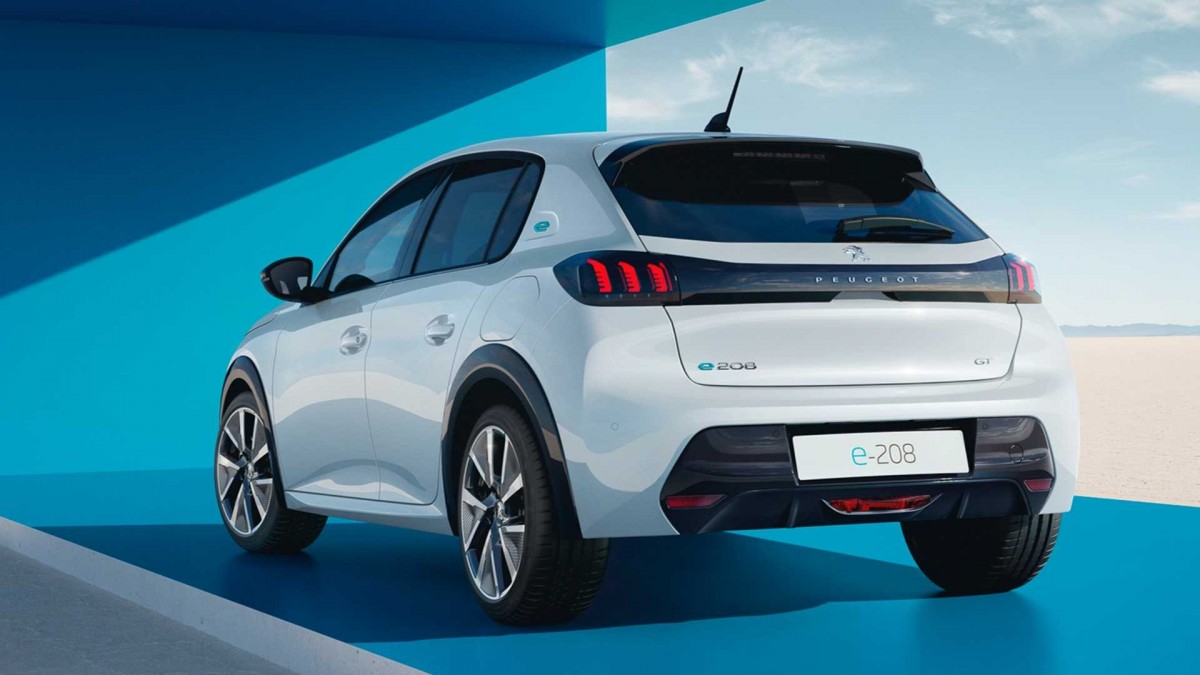 Peugeot has been tweaking Europe's best-selling electric hatchback over the last couple of years. There were changes implemented recently that involved a new, more efficient heat pump, new low resistance tyres and battery management upgrades. Those little tweaks improved the original e-208 launched in 2019, but the new battery and motor are taking full advantage of the previous improvements and making the e-208 a more polished electric car.
The 2023 Peugeot e-208 can be charged for 20% to 80% in about 25 minutes, if you have access to a 100kW DC fast charger.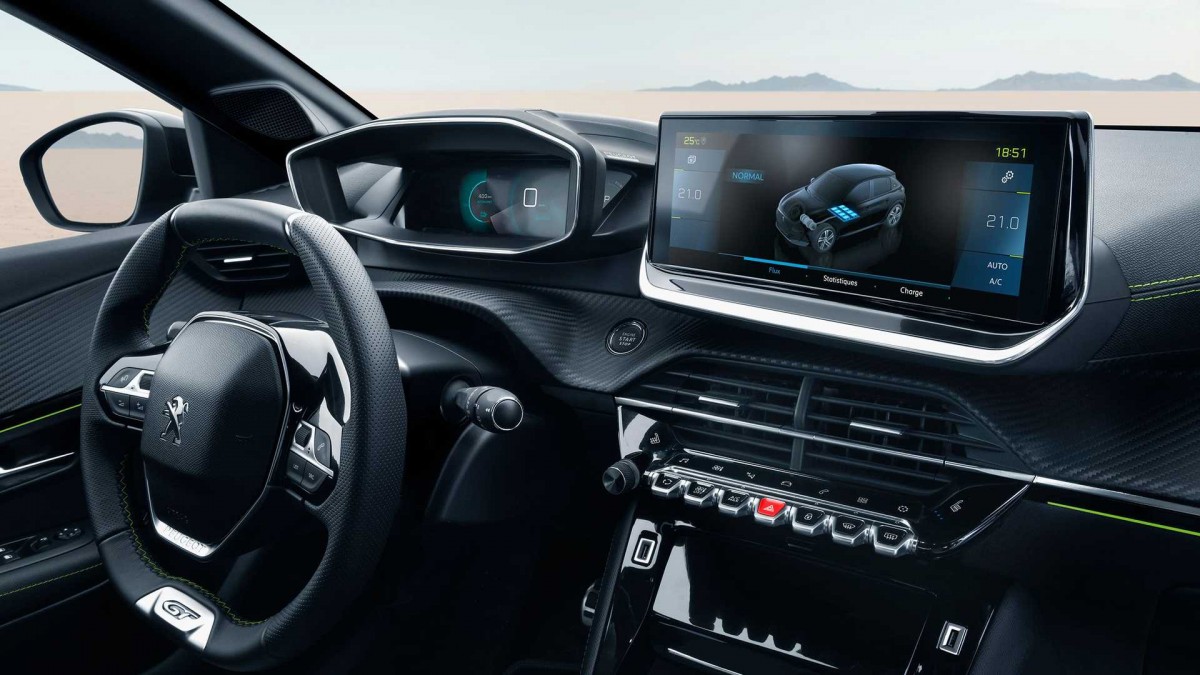 Good looking interior of the new e-208
The e-208 has sold over 110,000 units since it was launched in 2019, it is the best-selling electric hatchback in Europe and it is the best-selling electric car in its native France. Peugeot is eyeing up new markets and after the e-208 success in the UK, the company is looking towards Australia to expand its right-hand drive offering. Our readers down under will be pleased to know that Peugeot is planning to bring not only the e-208, but its entire lineup of electric cars to Australia.
Nice! Thanks a lot. That surely is interesting.
Good question - it sounds like a simple solution to make the tires narrower but then we would loose grip witch would be a bad thing - electric cars are heavier and cornering on narrower tires would be tricky, especially in wet. Tire companies came up...
I this car come to Niger president and government well steel away Nigeria money in order to but it