Apple's first electric car allegedly delayed, won't offer full autonomous driving initially
According to Bloomberg and its sources, Apple is postponing the debut of its fully autonomous vehicle until 2026 and it is scaling back its ambitious plans of the car being capable of self-driving.
The news comes on the back of yet another string of delays to the project Titan and yet another staff reshuffle. By the time the company finally releases the car, it'll be the most delayed project in automotive history, even more controversial than the Tesla Cybertruck.
Gone is the futuristic design with no steering wheel and no pedals as the realization sets in that - according to Apple - current technology is not capable of offering safe autonomous driving. This statement will age really badly with few Chinese companies probably rubbing their hands and getting ready to show Apple how wrong it is.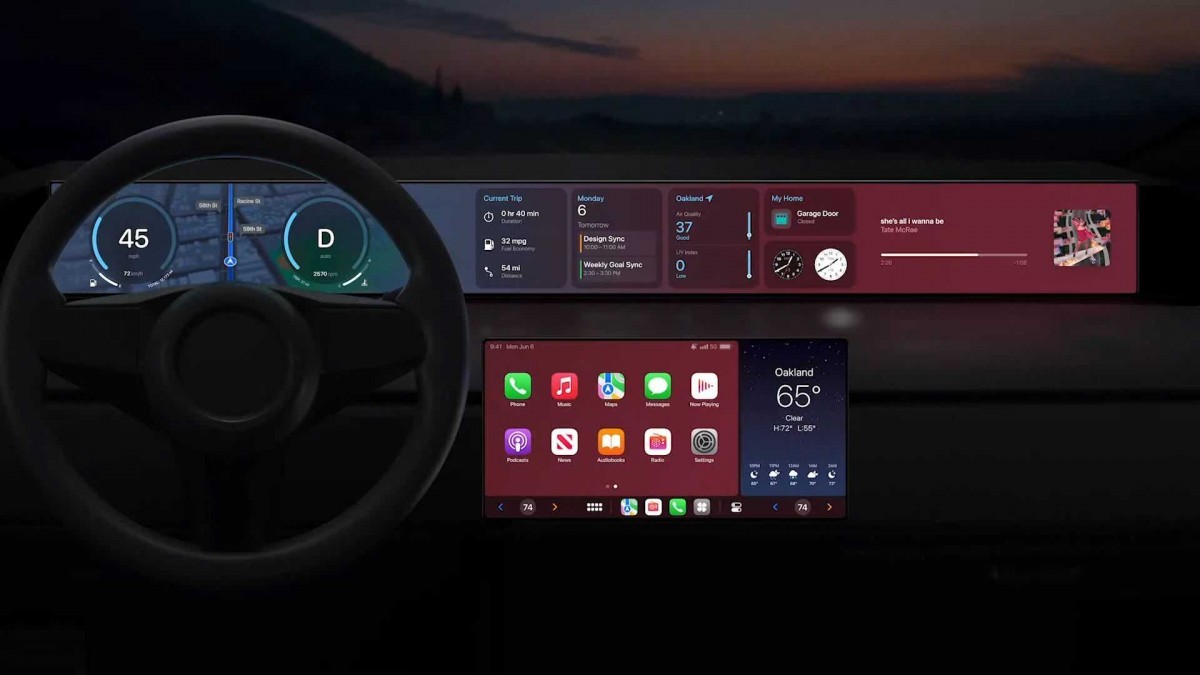 New Apple software will offer improved experience in the upcoming Apple Car
Insiders working on the Titan project confirmed to Bloomberg that Apple will focus on offering scaled back autonomy with self-driving available on highways which is not going to be much more advanced than SuperCruise from GM or FSD from Tesla - although the last one may be about to get an unexpected upgrade and jump to the front of the leaderboard.
Is the car project going to backfire entirely for Apple? The company has been increasing its R&D budget every year in search of the next big thing, this year that expenditure is looking to be over $26.3 billion. On the other hand the company sits on an ever growing pile of cash and its surplus is currently around $48 billion so it may as well carry on looking for ways to spend it.
Apple planned for its car to revolutionize how we see vehicles, it meant to provide a safe environment to do other things without having to focus on driving. The company isn't alone in its dream and for a while it seemed like it was far ahead of the field but the reality is finally catching up.
With the Level 5 autonomy off the drawing table, Apple's shares reacted by falling down to $142 at the time of writing. The company's shares have been falling slowly this year but it is more due to global market situation but this latest development seems to have pushed them down a bit more and a bit quicker.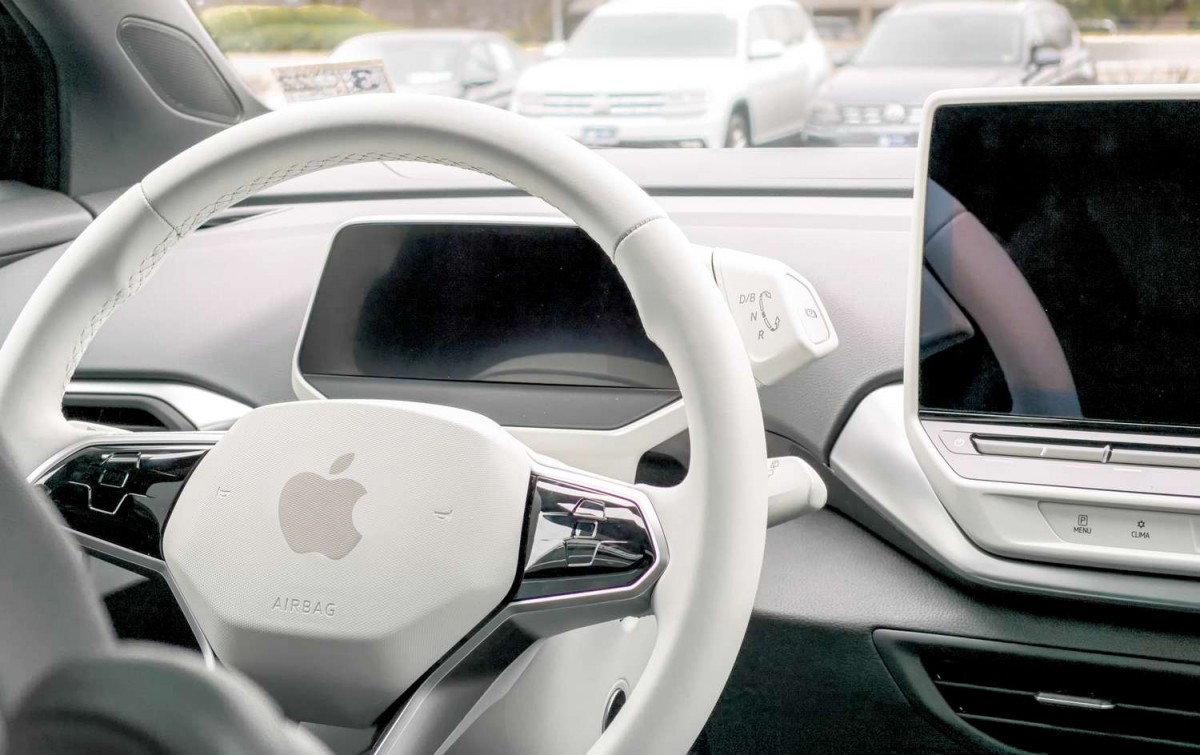 There will be a steering wheel in the new Apple car
Kevin Lynch, who is in charge of the Titan project among many other things, set about turning the the focus of the entire project around. The car that was initially meant to be similar to Canoo vehicles now will be more traditional and it will have a dedicated driver seat. While the company hoped to be selling it for at least $120,000 initially, that target has been revised to be below $100,000.
For the first time we have some more information about what to expect from the Apple car - its onboard computer system is custom designed and is called Denali. It is powered by a custom processor equal in performance to 4 latest M2 silicons and is apparently production ready. It will be needed to control the vast array of sensors and advanced functions that the car will offer but it is surprising that Apple decided it wasn't powerful enough to offer autonomous driving.
It'll be interesting to see what design Apple settles on, the company is expected to make that decision some time next year. The only company to have entered negotiations with Apple about licensing the EV technology was VW Group but that was a couple of years ago and Apple is still apparently looking for partners.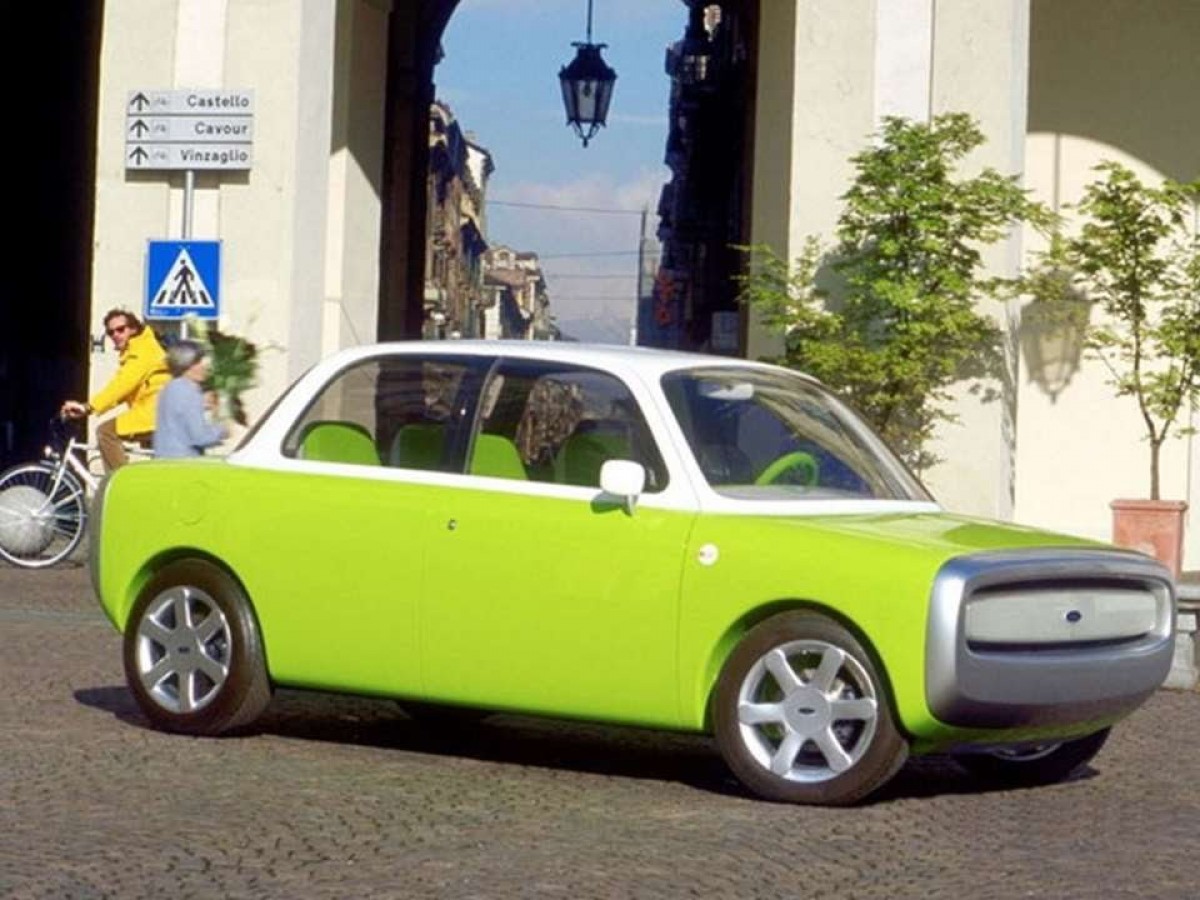 Who knows - maybe Apple will take more retro approach?
On one hand it is a disappointment that a technology giant like Apple gives up on autonomous driving - it's either a smart move or Apple is not as inventive as it wants the world to see it as. On the other hand, scaling the expectations down will actually speed up the project and will allow the 1,000 people strong car team to focus on more tangible targets.
The Apple car will be considered a luxury vehicle but it won't be priced as such. $100,000 is a lot of money but it is less than any luxury brand wants for their cars. Depending what EV technology will underpin it, it may be considered a good value offering. It is just a huge shame that a couple of Chinese companies and most likely Tesla will prove Apple wrong and release their respective autonomous cars. Long before Apple's no-longer-autonomous car hits the road.
Ugliest & Worse car ever made by Apple & it cant beat Sony's Vision S1
Apple price list: - opening front door 9,99$ - starting engine 29,99$ - opening trunk 19,99$ - using heating/cooling not available at any cost - using other provider than Apple Music 199,99$ each time :)