Hyundai is ready to roll out the 2024 Kona Electric from its factory in Nosovice, Czechia. By the end of this year, the company plans to churn out 21,000 units, and a whopping 50,000 vehicles during 2024.
The Kona Electric isn't just for the Czechs though. Vehicle from the plant are set to grace roads in European markets, some countries like Turkey and Israel, and even some vacation spots – hello Reunion and Guadalupe. Customers in the UK, Ireland, and Cyprus are getting a special treatment with a right-hand-drive version.
All in all the Czech-made Hyundai Kona Electric will go on sale in 42 countries, nearly doubling the score from the last model's 22. Hyundai Motor Manufacturing Czech (HMMC) anticipates that the new Kona Electric will account for 15% of the plant's total output by the end of 2023. And remember, this is the same place that gives life to the Tucson SUV and the entire i30 line.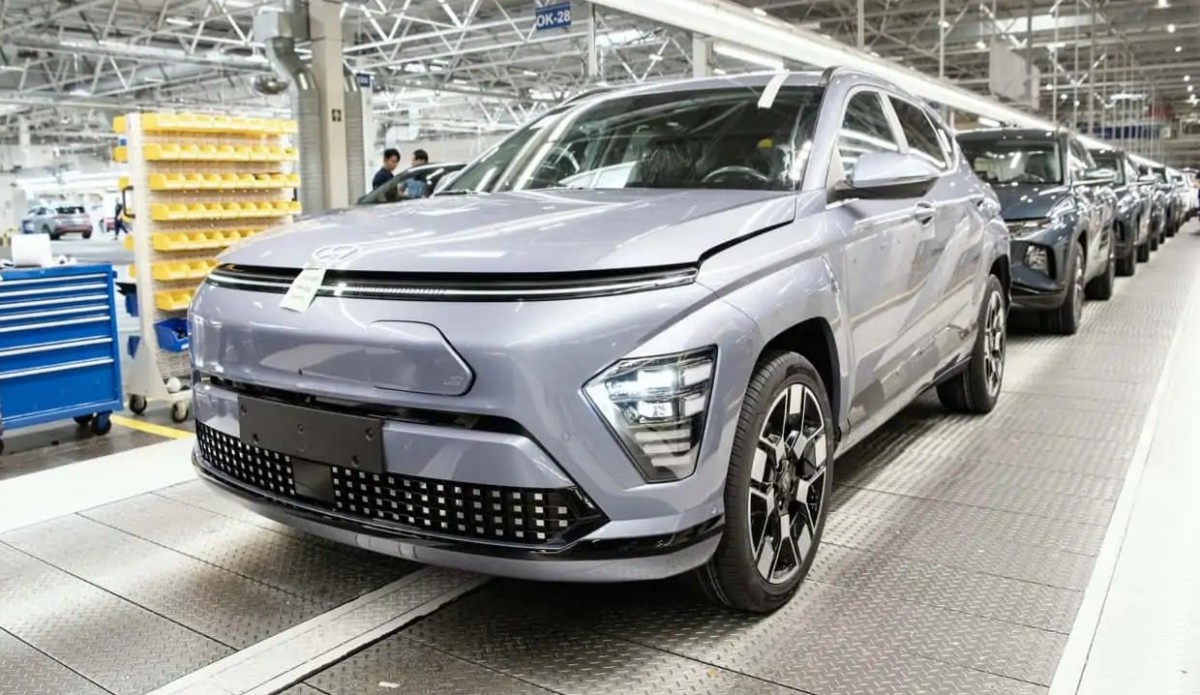 The Kona Electric comes in two flavors. The standard variety packs a 48.4-kilowatt-hour battery, which keeps a 154-horsepower electric motor humming. This guy promises a range of 234 miles. But if you're the "go big or go home" type, there's a beefier version with a 65.4-kWh battery and a 215-horsepower motor, boasting 319 miles of range. The batteries are crafted at LG Energy Solution's facility in Wroclaw, Poland, and then assembled at the HMMC plant.
Michael Cole, the CEO of Hyundai Motor Europe, chimed in on the subject. "Europe is kind of our thing," he might've said if he was going for a bit more flair. But instead, he stated, "Hyundai regards Europe as a core market…" and that the production in Europe "underlines the importance of the European market for Hyundai."
The new Kona Electric is just a start. Hyundai is planning to drop 11 new EVs in Europe by 2030. Yes, 11. For our North American readers feeling a touch left out, don't fret. There's a Kona Electric coming your way too, but it'll be shipped from Hyundai's Ulsan plant in South Korea.