Report: first Nio phone will have flagship Snapdragon chipset, 100W charging
The first phone from automotive brand Nio will be a flagship with a fast charging battery, reports Auto Stinger. The company's founder revealed that the plan is to launch one phone a year and clearly wants to make it an impressive one.
Sources claim that the Nio phone will be powered by a flagship Qualcomm chipset. Right now this means the Snapdragon 8+ Gen 1, though since the launch is set for next year it will probably be the 8 Gen 2 instead.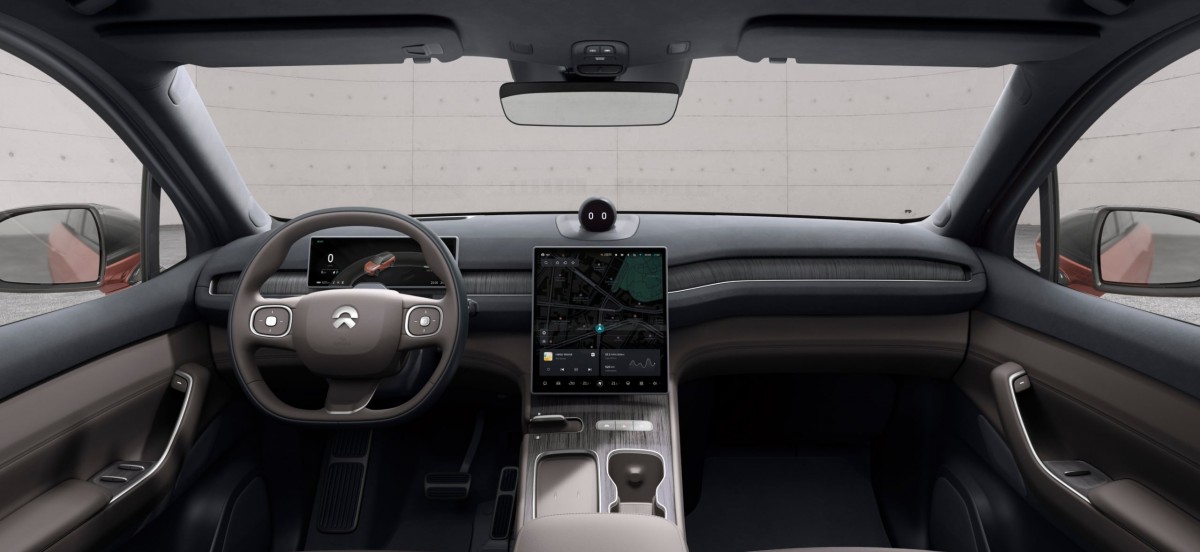 The Nio infotainment system is powered by a Qualcomm Snapdragon chip
Nio already has experience with Qualcomm chips, its car infotainment system runs on a Snapdragon 8155, an automotive chipset similar to the Snapdragon 855. The company also developed its own software, Nio OS. Nio is reportedly aiming for a unified experience across its products, so it will probably prepare a customized version of Android to power its phone.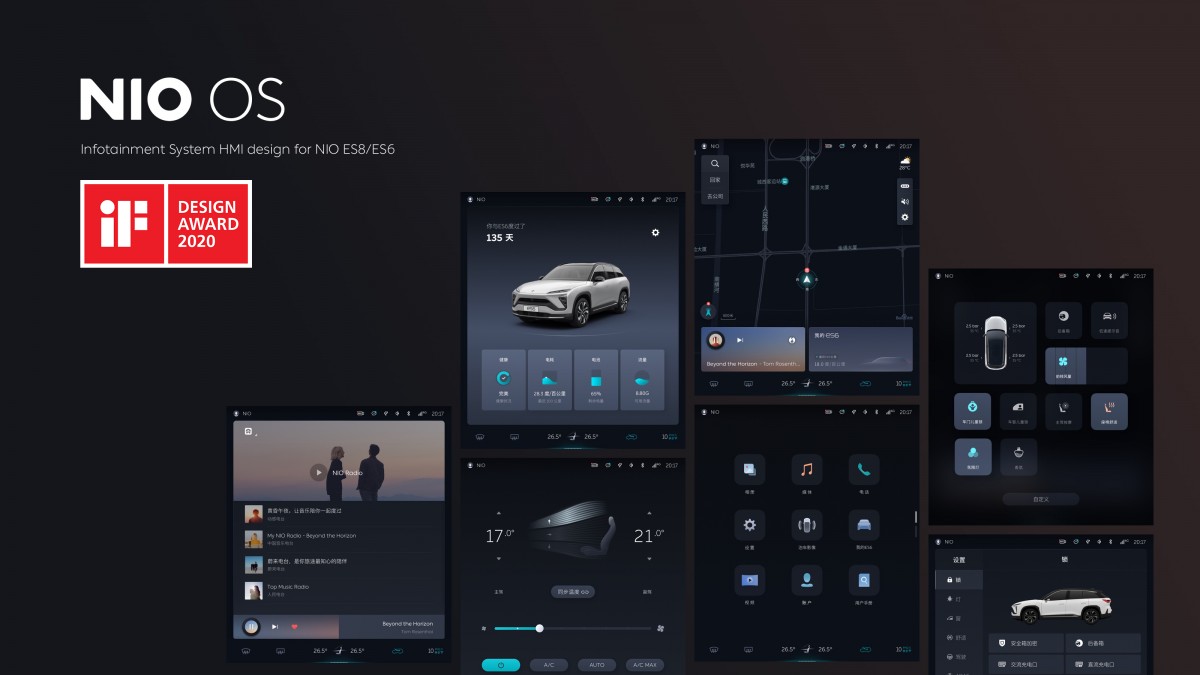 The cars' infotainment system is powered by the in-house Nio OS
We can expect that an AI assistant will be a major part of the system, considering that NOMI has such a central place on the dash – the cars have a round AMOLED display that renders an emotive face for the in-car assistant. The assistant was recently updated with "full-domain continued conversation capabilities".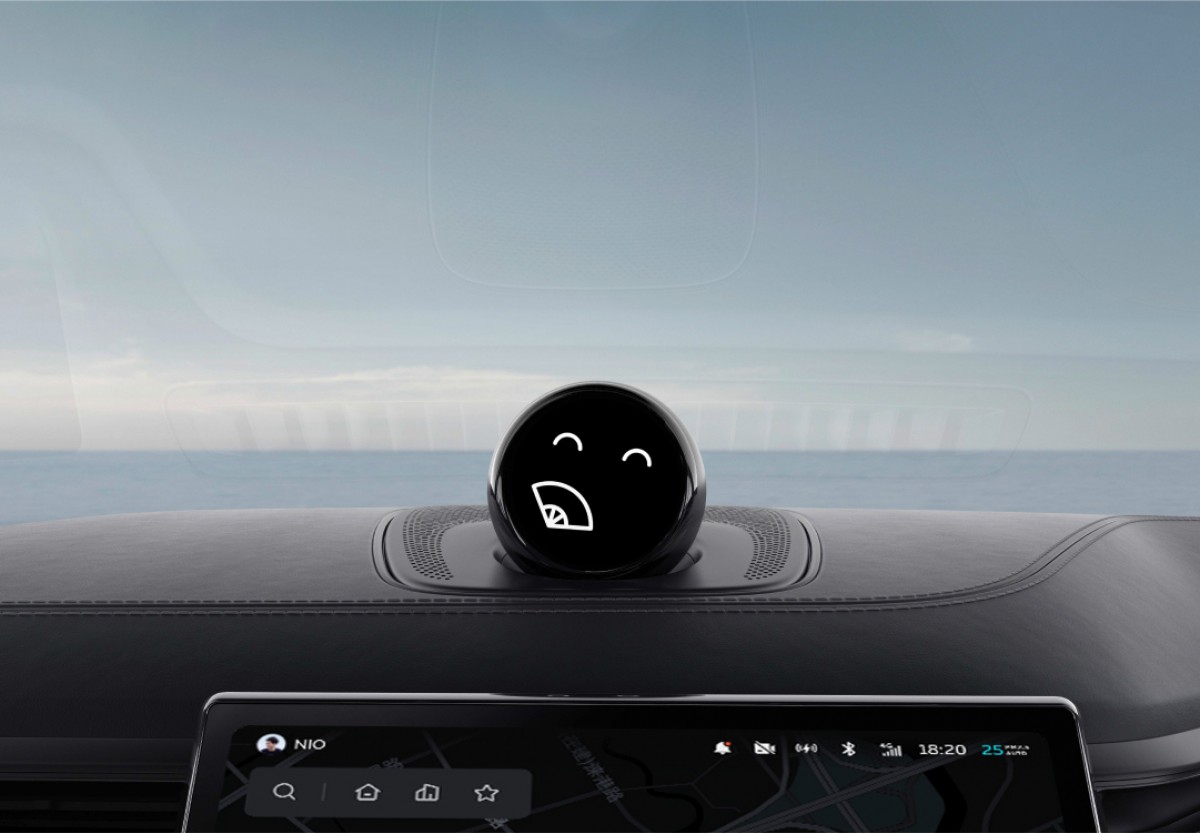 The NOMI AI assistant
Fast charging is on brand for Nio and the phone will refill its battery at 100W using a system based on Qualcomm's Quick Charge. It will have a dual-cell battery with a total capacity of 4,500-4,800mAh and a full 0-100% charge will take around 25 minutes.
The phone will have a curved QHD+ display. The company has reportedly opted for an ultrasonic fingerprint reader and a punch hole camera on the front.
Keep in mind that none of this has been officially confirmed by the company yet and some details are unclear. For example, sources describe the cameras only as "high-end" without any concrete details.
The price is speculated to be above CNY 5,000 ($740/€725/₹59,000), probably topping out at CNY 7,000 or so ($1,035/€1,015/₹82,000).
Nio Mobile Technologies was incorporated last week and is one of several subsidiaries of Nio. One of them is working on a budget electric sedan (targeting the sub-$15,000 segment). Nio is expanding its presence to several European markets and is opening "Nio House" showrooms. With such a foothold established, we wouldn't be surprised to see the Nio phone in Europe, not just in China.
of course they'll add in useless curves in their screens