The Geely-Daimler owned Smart is on a roll. The Smart #1 was only just unveiled with the majority of markets only to receive deliveries at the beginning of next year and the company already has a second model coming.
Thanks to the Chinese vehicle homologation authority we now have detailed photos of the upcoming mid-sized electric SUV - the Smart #3. It looks more like a coupe-SUV with its back nicely sculpted towards the rear - does that mean there is a Smart #2 that's more of a classic SUV?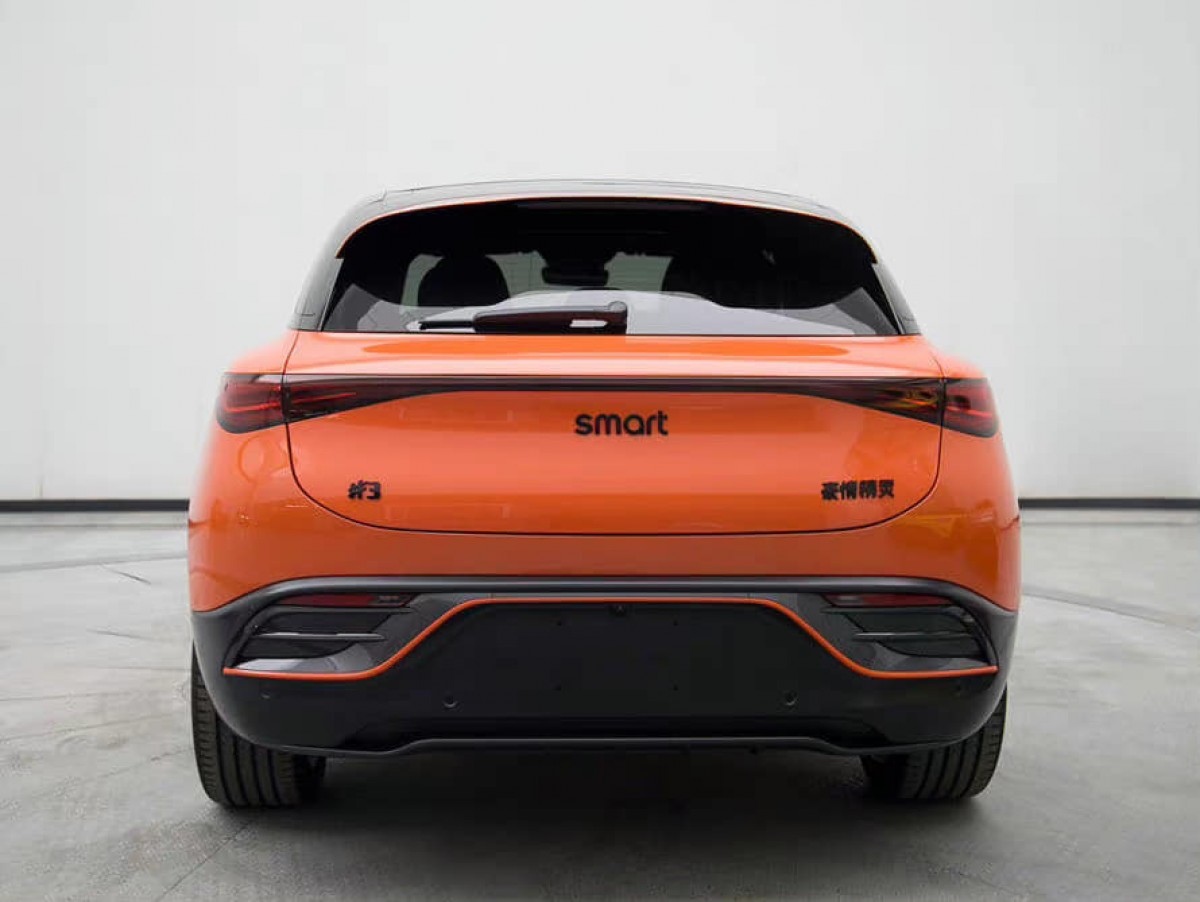 The similarities between the Smart #1 and Smart #3 are quite obvious - same headlights and tail lights design, the #3 is obviously bigger - at 4.4 meters it is 13 cm longer than its smaller sibling but it has the same width and height. The low height again suggests there is another Smart under development - possibly #2 or #5.
The homologation paperwork mentions another version of the #3 that's 4.5 meters long. It isn't a long-wheel base model though, the filing mentions "a special indexing device" that extends the rear overhang of the car to 971mm and as a result, the overall length goes up to 4,542mm. What is the "special indexing device"? If anyone knows, please leave a comment.
There are two motor versions mentioned in the filing - 154hp and 272hp, which sound familiar since those are the same powertrains used in the Smart #1. There is not much info about the battery apart from the fact that it is a ternary Lithium-ion pack supplied by Xinwangda Electric Vehicle Battery Co Ltd.
Digging a little bit further through the paperwork, there is a list of optional equipment that includes rear roof spoiler, different front and rear bumpers - that's the clearest sign of Brabus version of the Smart #3.
Smart is making the most of access to Geely's resources, the SEA platform that it is using for its vehicles underpins the Smart #1 already as well as the upcoming small Volvo SUV. The certification is just a first step in a lengthy process before the vehicle is approved for sales, but it is a clear confirmation that the bigger Smart SUV is real and it will be on the road very soon.