Renault is absolutely convinced that embracing its iconic past will bring a better future - well, it seems to be working. The revival of Renault 5 started a trend and Scenic Vision was the next one to follow. Renault is serious about its plans - the electric Scenic is coming and it will be based on the technology we can find in Nissan Ariya.
It gets a little bit more complicated actually because Ariya shares its platform with Megane E-Tech. The origins of electric car platforms are getting muddy, so many automakers share them and so many different models originate from one platform it is difficult to keep track of who was first. That is the beauty of flexible EV architecture and in theory it is supposed to keep the costs down even if the current prices of new electric cars beg to differ.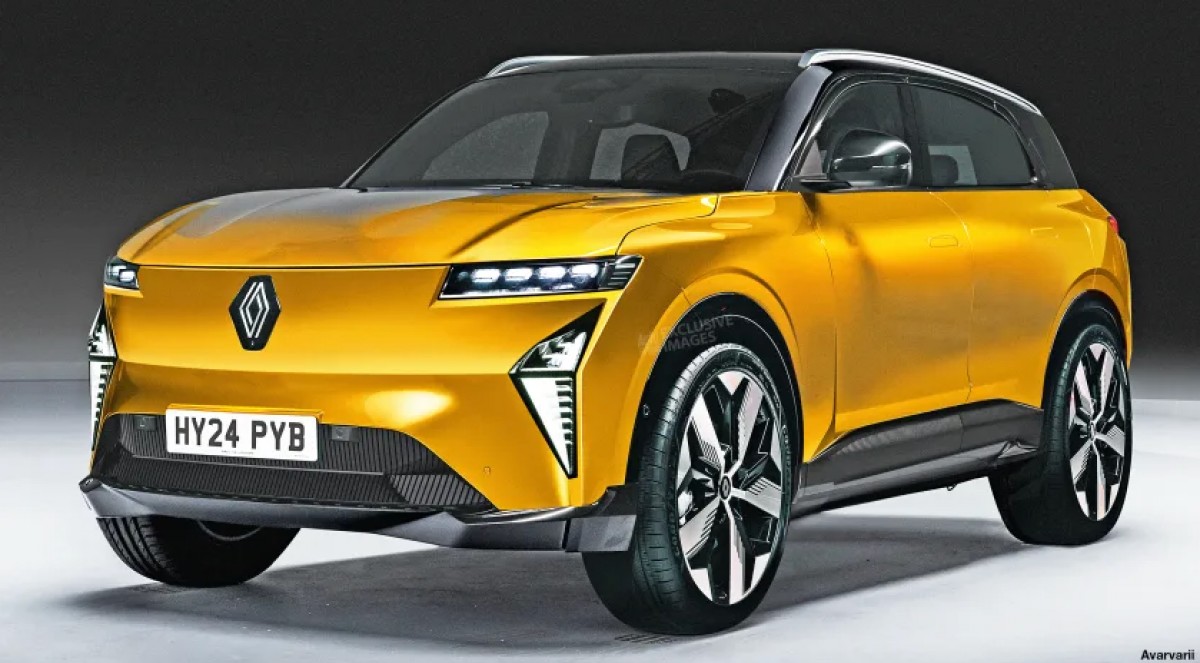 Artist's impression of the future Renault Scenic
Back to the new Renault Scenic - it will share the CMF-EV platform with Megane E-Tech and Nissan Ariya and it is going to compete with VW ID.4 The Scenic Vision which was unveiled in March was just a prototype but thanks to the folks at Autoexpress, we have a more realistic sketch of what the Scenic SUV may look like.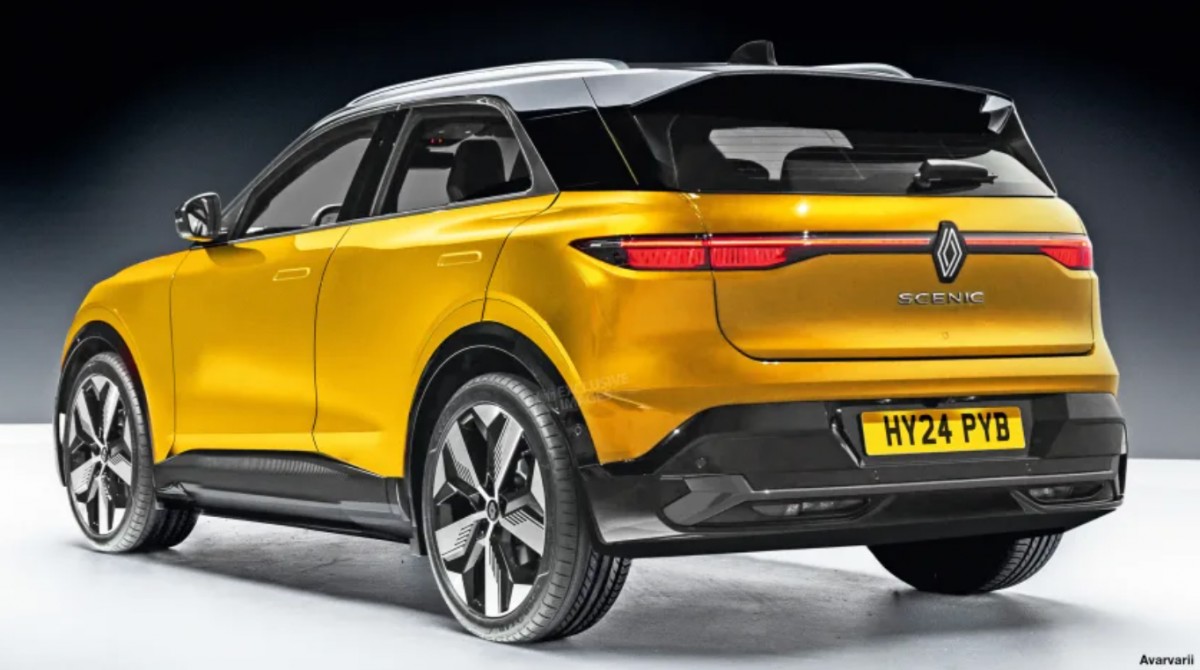 Artist's impression of the new Renault Scenic
The production car will be toned down a lot from the prototype and the interior will resemble the one from Megane E-Tech. There won't be any recycled milk bottles used for any parts of the car although we may see materials with eco friendly claim.
Renault is not Cadillac and Scenic is not a $300,000 Celestiq. It will be a very high volume C-segment electric SUV meant for the masses and it will have to deliver range and space, style will be important but won't be a priority.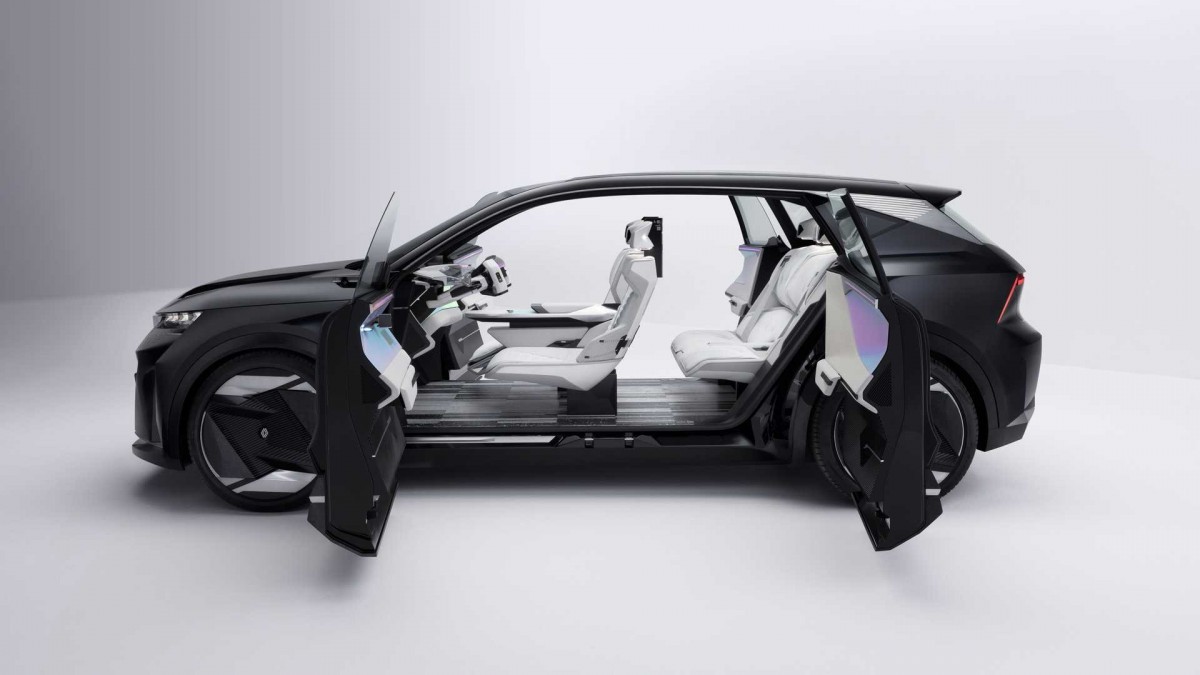 Unfortunately, the interior from Scenic Vision won't make it to production car
The company plans to introduce Scenic next year with sales beginning in 2024, the car will be available only as a 5-seater, which leaves the door open for Grand Scenic to follow as a larger, 7-seat option.
We will see both 40 kWh and 60 kWh batteries with the first one offering around 200 miles range and mostly aimed at the city commuters. The larger battery pack should offer close to 300 miles. Sharing the platform with Ariya means we may see the larger 87 kWh battery with a 300+ miles range. Whether Nissan's e-4ORCE makes it across remains to be seen.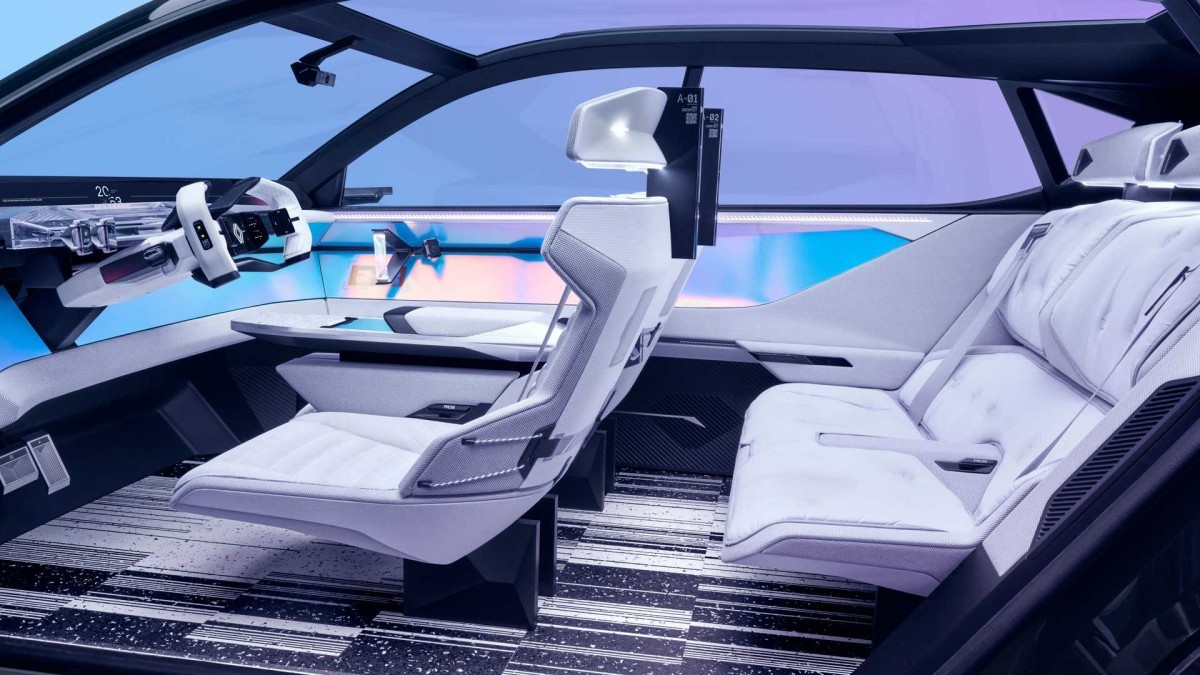 We have no chance to see this in a rpad going Renault, not for another 50 years at least
Will we see a performance Scenic with 340 hp twin-motor AWD from Ariya? That would be the fastest Scenic ever, quite a departure for a family minivan but that's the reality now - EV manufacturers are dazzling us with numbers, trying to blind us with power figures so we don't notice the prices.
And still bump up their selling price by blaming it on shortages
Well, that's concern or simply cooperation to lower the costs for you in action :) It does not have to be just VW case where Škoda, VW, Seat, Cupra, Audi etc. share most of the components and platforms, but I can be Toyota/BMW, Toyota/Subaru c...
Car makers doing this to save costs, so ridiculous. Soon they will be all equal.