BYD officially launches 3 electric cars in Europe starting at €38,000
BYD - Build Your Dreams - held its official European brand launch event earlier today. In the half-hour video the company talked about its history, achievements and its plans to contribute to the fight against global warming, but most importantly announced its first three cars to be available in Europe.
The company highlighted how it started its first overseas operations in 1998 - with 3 employees, a $30,000 budget and a container full of batteries. In 24 years BYD grew to be present in over 20 countries offering its battery storage solutions, solar panels and electric cars of late.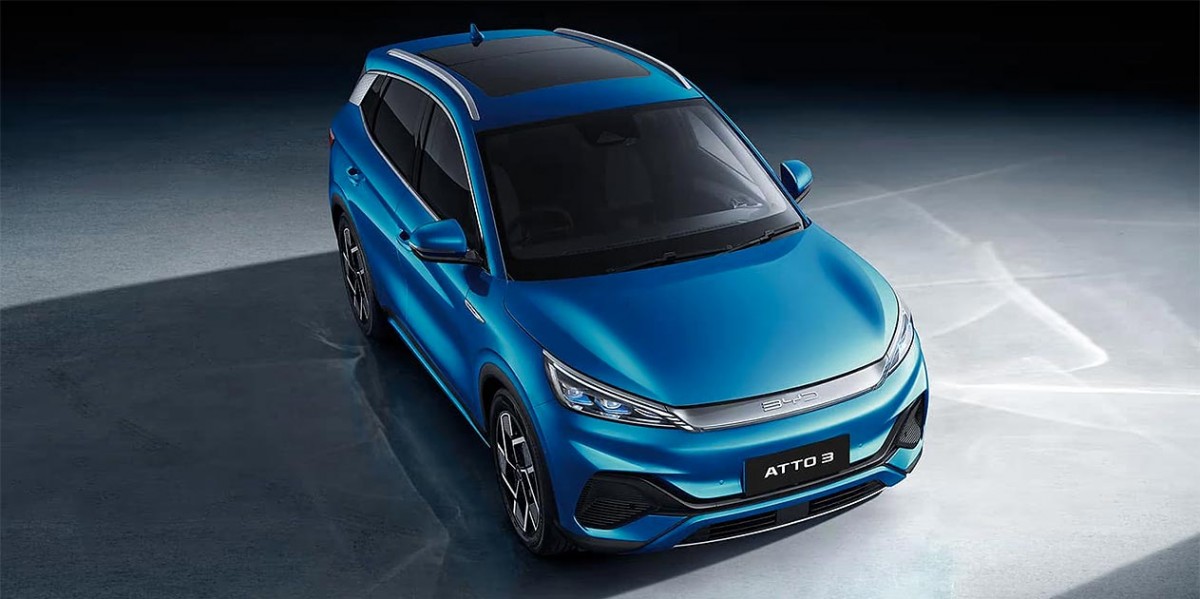 BYD ATTO 3
First three electric cars from BYD to become officially available through a network of European dealerships are Atto3, Han and Tang. All are based on BYD's in-house developed e-Platform and feature LFP blade battery packs. BYD prides itself in introducing a high efficiency heat pump of its own design that uses less electricity and extends the vehicle's working environment from -30 degrees to +60 degrees Celsius.
BYD Atto 3 is a C-segment SUV and will start in Europe at €38,000. With a claimed 420km range it does home charging at up to 11kW and CCS charging at up to 88kW.
The interior quality is quite frankly surprising for this price range and looks way better than that on Skoda Enyaq iV 60 which is €2,000 more expensive. Yes - the Skoda is longer but both cars have the same wheelbase, nearly same size trunk and yet BYD is quicker and has better range and better safety equipment - look at the quick comparison here.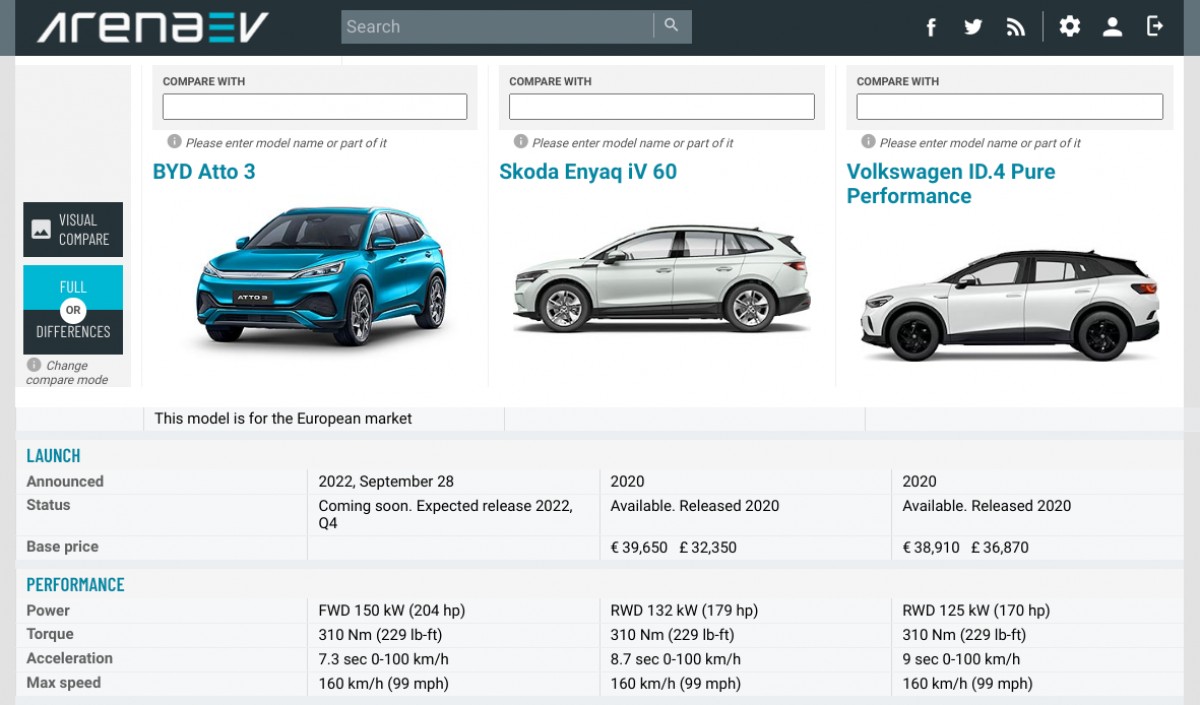 Next new entrant from BYD is the 4-door Han - this great-looking sedan has its sights set on Audi and BMW customers and it has quite a lot to offer. Although the starting price of €72,000 puts it against premium competition such as the EQE AMG 43 and BMW i4 M50. Have a look at our comparison tool here to see how they compare.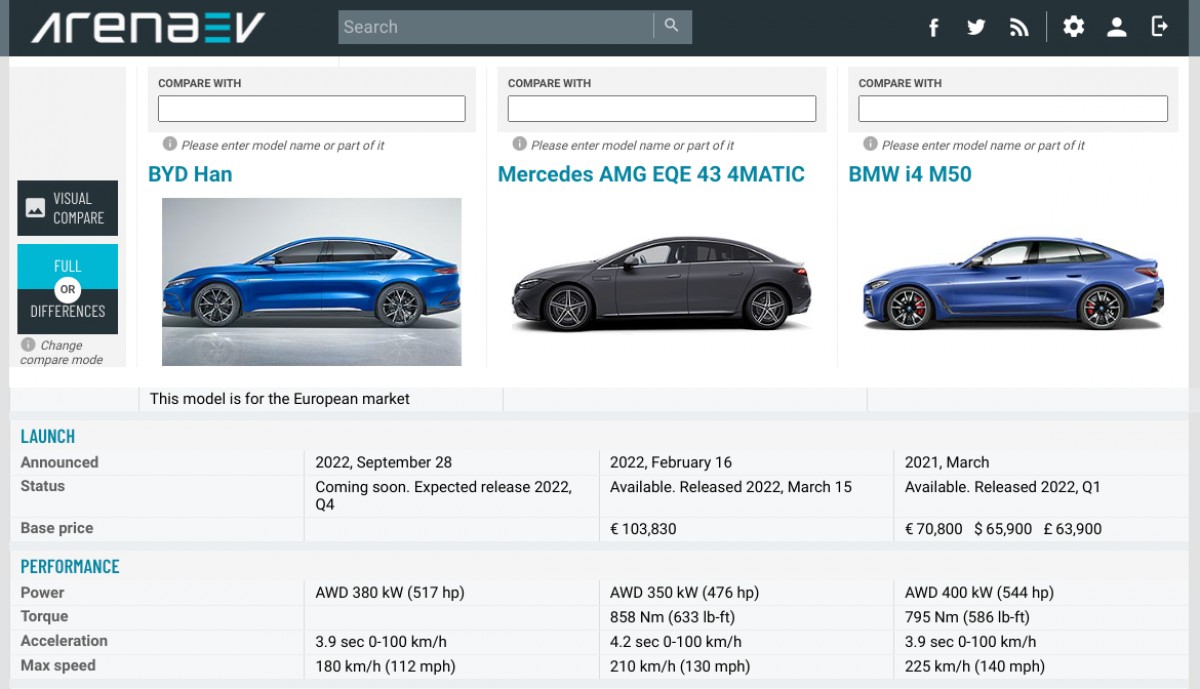 The final electric car from BYD in its initial European lineup is the highly popular Tang SUV. Starting at €72,000 this 7-seat SUV will come with a 517hp AWD system with a 400km WLTP range thanks to its 80kWh battery pack. Its list of standard equipment is very long and with its performance it is presenting itself as an alternative to the likes of BMW iX M50 or the Audi e-tron S. In this segment the Tang looks like a bargain as you can see.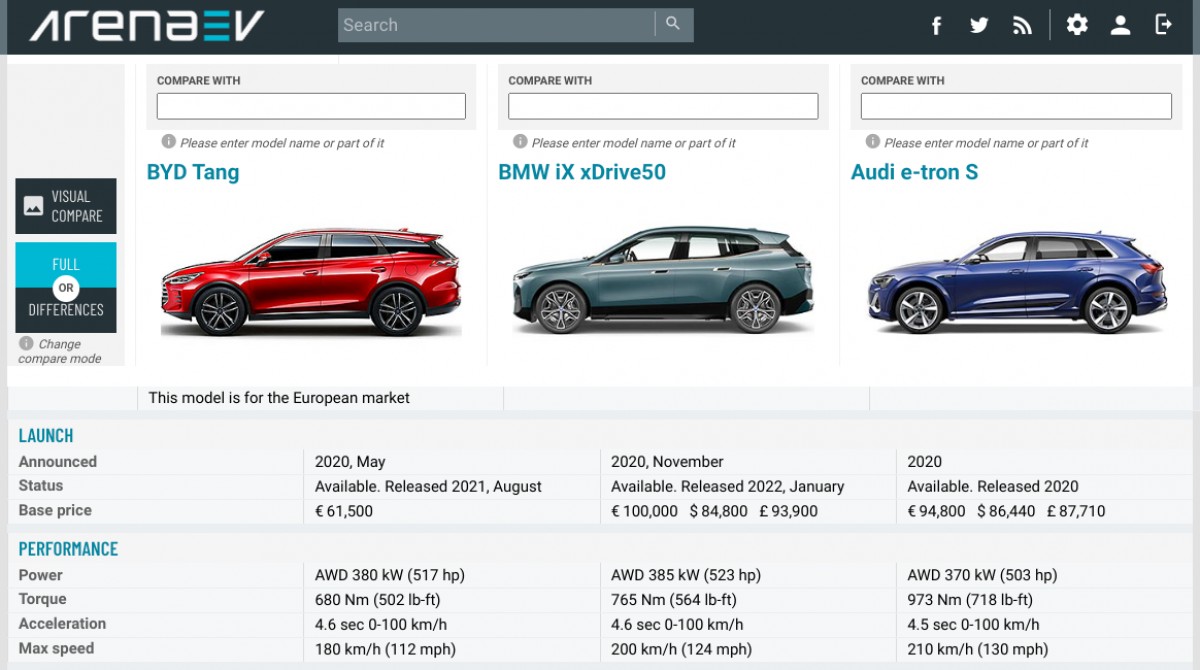 BYD is opening its stores across Europe and promises to offer its cars in Norway, Sweden, Denmark, The Netherlands, Germany, UK and France before the end of this year. Prospective buyers will be able to place an order from next month, after the company introduces its cars at the Paris Motor Show on October 17. The deliveries will follow fairly shortly, with the first vehicles already on the way to Europe, some lucky customers will be driving their new BYDs in time for Christmas.
prices are Good for An Electric car
European manufacturers (meaning VW and PSA) desperately need to be pushed by something like BYD to deliver decent EVs. Their current offerings are IMHO pretty laughable compared to Tesla or Koreans.
Oof. I was curious about BYD, their blade battery tech, and all that... because they were potentially a lower-priced competitor. At these prices? No way.